Experienced professional driven by results, achieving executive level by the age of 30. Passionate and focused on reshaping teams and company results fast and efficient, while the turnaround positively impacts the morale and attitude of the team members.
Enjoying learning and piloting new projects and technologies, such as AI/ML and how these can meaningfully impact businesses.
Main skills can be correlated with the acceleration/growth of business results (revenue/profit), customer-centric marketing, adoption and/or integration of impactful technologies, developing and mentoring people and strategic planning.
I have been launching companies and generating 7-figure businesses in my entrepreneurial journey, including partial exit.
Had the chance to lead and mentor multicultural teams.
I enjoy building and/or mobilizing teams towards a clear goal and vision.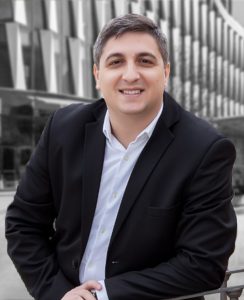 Currently, I am active as:
– General Manager of OmniPERFORM
– CEE Advisor of Angels Den Funding
– Speaker&Trainer  100+ keynotes: DMF Awards Dubai, DMF Cairo, Digital Media Forum, Entrepreneurship Week, Technology Week, Internet and Mobile World, Wolves Summit, Techsylvania, Startech Factory etc
– Advertising & Startups Competitions Juror
I have been working with more than 80 corporate clients (both as in-house or consultancy/agency), in Process Optimization, Digital Transformation, Performance Marketing, Media Integration, Omnichannel implementation.
Some examples can be: URBB (Tuborg, Carlsberg, Skol, Granini, Somersby), Danone/Nutricia (Aptamil, Milupa), BMW & BMW dealerships, Viessmann, Xella Group (Ytong, Multipor), ING, CEC Bank, Honda, Skoda, Anadolu Medical Center, Praktiker, METRO Cash&Carry, Starbev (Stella Artois, Bergenbier, Beck's), Ferrero, XTB and many others.
Skills:
General & Team Management
Leadership
Business Strategy & Transformation
Revenue Growth / Profit Increase
Strategic Planning
Mentorship / Developing people
Public Speaking
Digital Transformation; Omnichannel & e-Commerce;
Customer-centric Communication | Media Campaigns | Performance Marketing
Highlights:
Top 40 under 40 Business SEE (31 y.o., Business Elite Awards)
Top 50 CEOs UK – CEO of the Year award (31 y.o., CEO Magazine UK 2018)
Top 100 Young Managers (30 y.o., Business Magazine 2018)
Excellence Award – International Executive achievements and Romanian Entrepreneurial results (30, RO 2018)
1st AI-driven startup analysis tool within one of the largest alternative investment platforms
Personally raised 1 mil GBP investment
Led a team that raised almost 10 mil GBP for startups
Trained more than 22.000 workshop attendees in business, entrepreneurship, digital topics
More info here: https://www.linkedin.com/in/adrianenache87