I enjoy assisting businesses to accelerate their results by setting up their omnichannel ecosystems and generate and implement digitally-driven integrated campaigns.
I help the business and marketing teams and the potential employees – through omnichannel and digital trainings – to understand and leverage the capabilities that technologies bring, one of them being owned by OmniPERFORM.
Currently I am:
– CEO of OmniPERFORM – the omnichannel neuromarketing agency
– Omnichannel/Digital Consultant at Phillip Morris International
– Trainer at Digital Garage by Google
– International Speaker and Trainer in Omnichannel, Business Acceleration through Digital Transformation, User-Centric Marketing, e-Commerce, Web Analytics, Media, Performance Marketing & Conversion Optimization, Lead Generation, CRM & Loyalty, Digitally-Driven Revenue Increase topics
– Advertising Contests Juror
With an Informatics background and licensed in "Search Engine Marketing for Businesses"​ and Master's Degree in "Business and Marketing Sides in Software Development"​ I am an "exact sciences" kind of person, both professionally and in my personal life.
The expertise in diverse areas enables me to understand what leverage omnichannel setup can represent, while acknowledging the potential weight of interdepartmental collaboration in the success of a project (Logistics, Purchasing, IT, Sales, Branding, Operations, Legal, PR).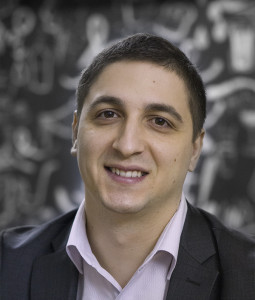 Having a large number of projects launched in B2B & B2C Commerce (omnichannel or digital) and experience in Performance Marketing, I co-founded The MasterPlan Agency as an agency that is focused on connecting the business KPIs directly with the advertising campaigns.
I lead the OmniPERFORM team // the neuromarketing omnichannel agency // an agency with proprietary technology that is connecting business KPIs directly with the advertising campaigns and helping businesses to accelerate their results and understand better their customers.
Skills:
Management
Leadership
Business Strategy
Omnichannel setup
e-Commerce consultancy
Business Development
(Digital) Media | Performance Marketing | Conversion Rate Optimization
Data Analytics, Web Analytics
Usability & User Experience
User-Centric Marketing Development
More info here: https://www.linkedin.com/in/adrianenache87