Adrian is focused on rapidly shaping efficient and motivated teams, enjoying digital transformation and the adoption of new technologies that will accelerate revenue and/or profit.
He led multicultural teams, having international work experience in multiple countries, reaching senior management level in corporate or privately-owned companies.
Industries that Adrian has been actively involved in
⚀ Advertising (Interpublic Group | IPG – Hyperactive, MullenLowe, founded Omniperform)
⚀ B2B + e-Commerce (METRO Cash&Carry)
⚀ Heat-Not-Burn Industry (Phillip Morris)
⚀ SaaS (New Century Holdings | NCH Group – Machteam Soft) to
⚀ Financial Services (Angels Den Funding).
Marketing & Advertising experience working with 80+ brands as the agency or in-house advisor.
Had the chance to lead and mentor multicultural teams.
Adrian enjoys building and/or mobilizing teams towards a clear goal and vision.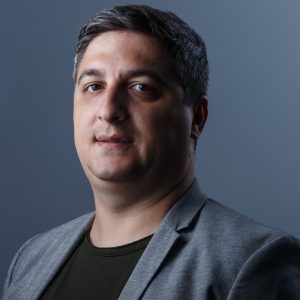 Currently active as:
– General Manager of OmniPERFORM (generated over 25.000.000 in revenue in 5 years; profitable from 1st quarter)
– Startup Investor of CONFIDENTIAL Companies (5+ investments, 1 partial exit)
– Speaker&Trainer 100+ keynotes: DMF Awards Dubai, DMF Cairo, Digital Media Forum, Entrepreneurship Week, Technology Week, Internet and Mobile World, Wolves Summit, Techsylvania, Startech Factory etc
– Advertising & Startups Competitions Juror
Experienced senior executive working with more than 80 corporate clients (both as in-house or consultancy/agency), in Process Optimization, Digital Transformation, Performance Marketing, Media Integration, Omnichannel implementation.
Some examples can be: URBB (Tuborg, Carlsberg, Skol, Granini, Somersby), Danone/Nutricia (Aptamil, Milupa), BMW & BMW dealerships, Essity (Libresse), CBRE (Sun Plaza), Viessmann, Xella Group (Ytong, Multipor), ING, CEC Bank, Honda, Skoda, Anadolu Medical Center, Praktiker, METRO Cash&Carry, Starbev (Stella Artois, Bergenbier, Beck's), Ferrero, XTB and many others.
Skills:
General & Team Management
Leadership
Business Strategy & Transformation
Revenue Growth / Profit Increase
Strategic Planning
Mentorship / Developing people
Public Speaking
Digital Transformation; Omnichannel & e-Commerce;
Customer-centric Communication | Media Campaigns | Performance Marketing
Highlights:
Top 40 under 40 Business SEE (31 y.o., Business Elite Awards)
Top 50 CEOs UK – CEO of the Year award (31 y.o., CEO Magazine UK 2018)
Top 100 Young Managers (30 y.o., Business Magazine 2018)
Excellence Award – International Executive achievements and Romanian Entrepreneurial results (30, RO 2018)
1st AI-driven startup analysis tool within one of the largest alternative investment platforms
Personally raised 1 mil GBP investment
Led a team that raised almost 10 mil GBP for startups
Trained more than 22.000 workshop attendees in business, entrepreneurship, digital topics
More info here: https://www.linkedin.com/in/adrianenache87