With an Informatics background and licensed in "Search Engine Marketing for Businesses" and Master's Degree in "Business and Marketing Sides in Software Development" I am an "exact sciences" kind of person, both professionally and in my personal life.
I developed skills developing Omnichannel projects, e-Commerce Platforms, non-transactional websites and mobile apps.
Therefore my expertise in diverse areas enables me to understand what leverage omnichannel can represent, while acknowledging the potential weight of interdepartmental collaboration in the success of a project (Logistics, Purchasing, Branding, Operations, PR).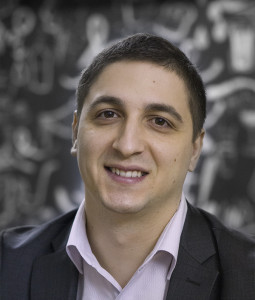 Having a large number of projects launched in B2B & B2C Commerce (omnichannel or digital) and experience in Performance Marketing, I co-founded The MasterPlan Agency as an agency that is focused on connecting the business KPIs directly with the advertising campaigns.
Specialties:
Management
Leadership
Business Revenue and Profit Increase Solutions Consultant
eBusiness & eMarketing Consultancy
Digital Strategy
B2B / B2C Omni-Channel or Digital Commerce
SEM: SEO (organic) & SEA (paid campaigns)
Loyalty Management Programs & Database activation (including eMail Marketing)
Media | Performance Marketing | ROI campaigns
Lead Generation | LPO, Conversion Rate Optimization | CRO
Data Analytics, Web Analytics & Usability: UX. A/B. MVT (Multivariate testing)
More info here: https://www.linkedin.com/in/adrianenache87